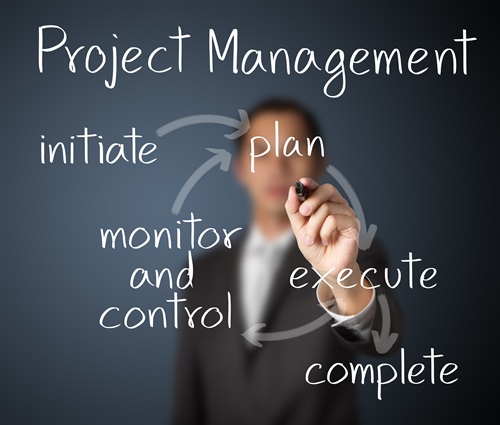 BlueRock project management system provides a progressive, multi-disciplined project management services with the skill, focus and discipline to ensure your projects are not only completed safely, on time and within budget but fully achieve their intended purpose.
Our Project Management services have allowed us to engage in a varied array of projects, giving us experiences that are greatly appreciated by our expanding list of clients.  As BlueRock growth continues, our management also continues with the same basic system to success:  "We are professional yet cost effective from planning to execution and completion of every project that we undertake".
We pledge to help you succeed where companies often fail, and promise fidelity from implementation to execution. We advise on and execute your most complex initiatives so that you realize your desired wish while Meeting your goals and sustaining them.
The BlueRock project management Team has a wide-range of experience in many areas of commercial and industrial construction.  Whatever the project may be we can provide its sketch, the estimating, and even find the perfect space for your business.  From a small square footage build out to complete construction of a new industrial facility, we are your project partner from start to finish.